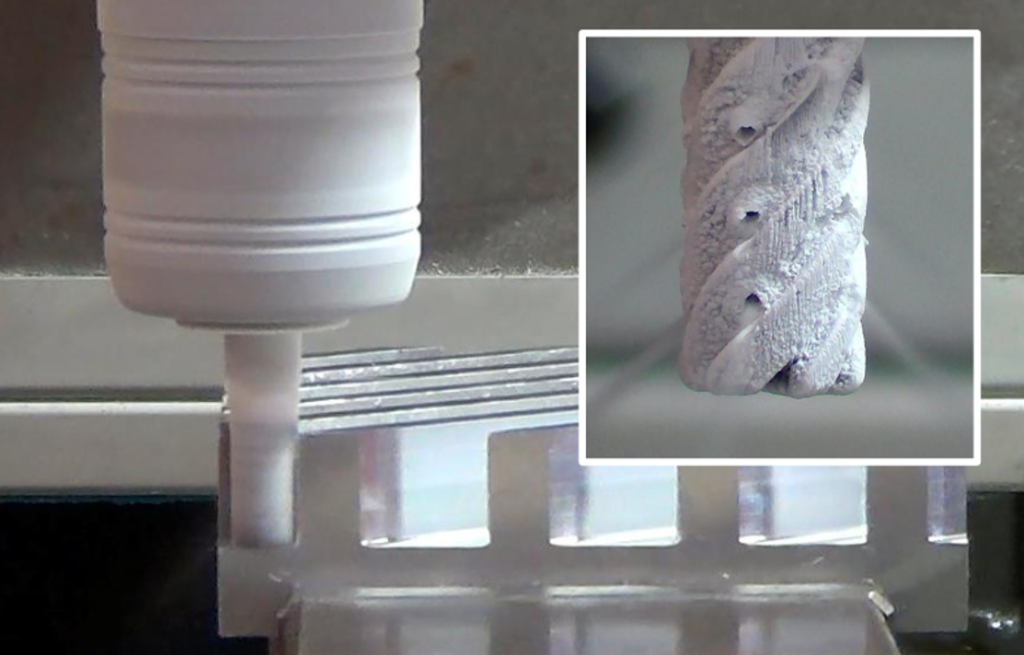 AMETS is implementing a new R&D project "BERMEK" whose main objective is to address the environmental transition through a new concept of "sustainable workshop" that takes into account the environmental impact of its processes.
The BERMEK project aims to reduce the carbon impact of the machining process by applying GREEN MANUFACTURIN concepts through the complete elimination of toxic cutting oils and dangerous refrigerants. The implementation of this integral solution for machining processes with CO2 and MQL will allow the transformation of traditional machining processes into more sustainable, healthy and competitive ones.
With the advances made up to now, the lifecycle of the cutting tools is maximized thanks to the use of MQL together with the refrigeration provided by CO2 in liquid state, since they provide a better efficiency of thes.