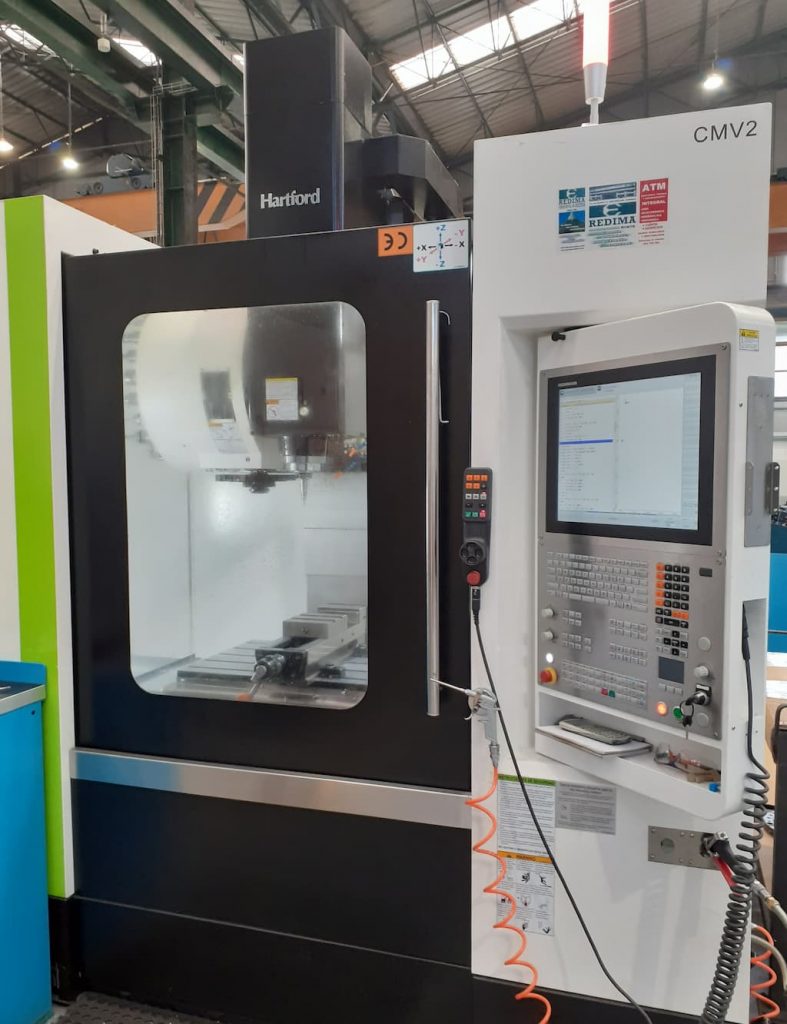 AMETS as a reference machining Company in the Aiala valley has installed two new Hartford CNC machining centers, exclusively represented by Redima Group.
For the precision components manufacturing section, a new SPlus10 model has been incorporated, configured with Heidenhain 640 (HEIDENHAIN CORPORATION) DDS 15.000 rpm head, lineal pickup system y 4 axis divider. This is the fourth acquisition of this same configuration which confirms our satisfaction with this manufacturer and with Redima Group.
Next, our fifth acquisition! It is the MVP 11 model with a similar configuration but with different controller, in this case it is a Heidenhain 620 in its 19″ touch screen version.