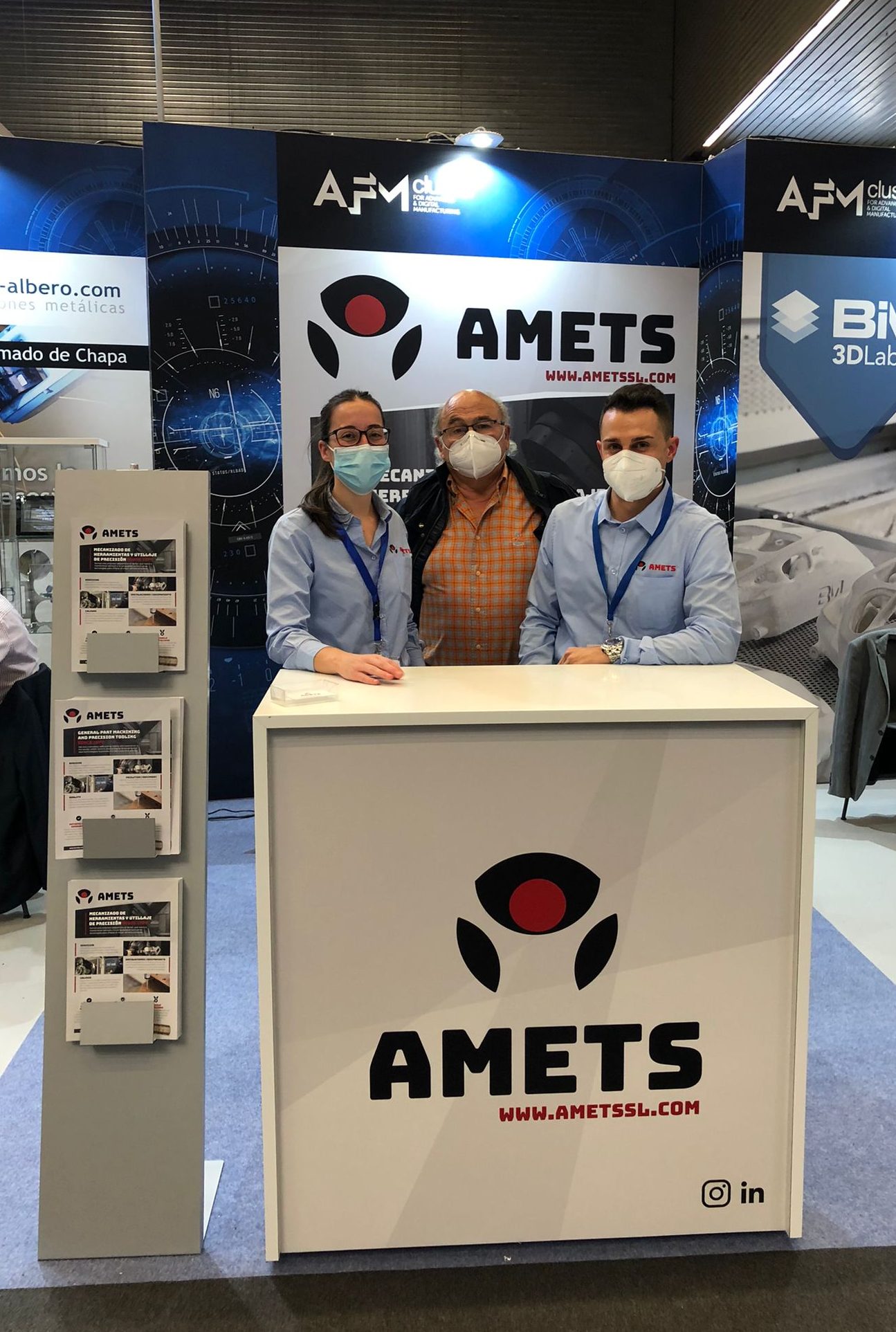 The most important industrial meeting of the year has been celebrated during the last 3 days at Bilbao Exhibition Centre whit more than 600 brands, in the context of +Industry. Amets didn't want to miss this opportunity as exhibitor at this important international event, because is the best moment to interact with the customers and the suppliers in addition to know more professionals of the sector.
Thanks to AFM Cluster for preparing the B2B meetings, we are sure that they will help us to establish new working relationships. And of course thanks to all the people that come to visit us to find out about our work, because at these times of technology in which we live, the culture of effort must be the first, so we are sure that we will reap the results.
Thank you for supporting small and medium-sized companies!