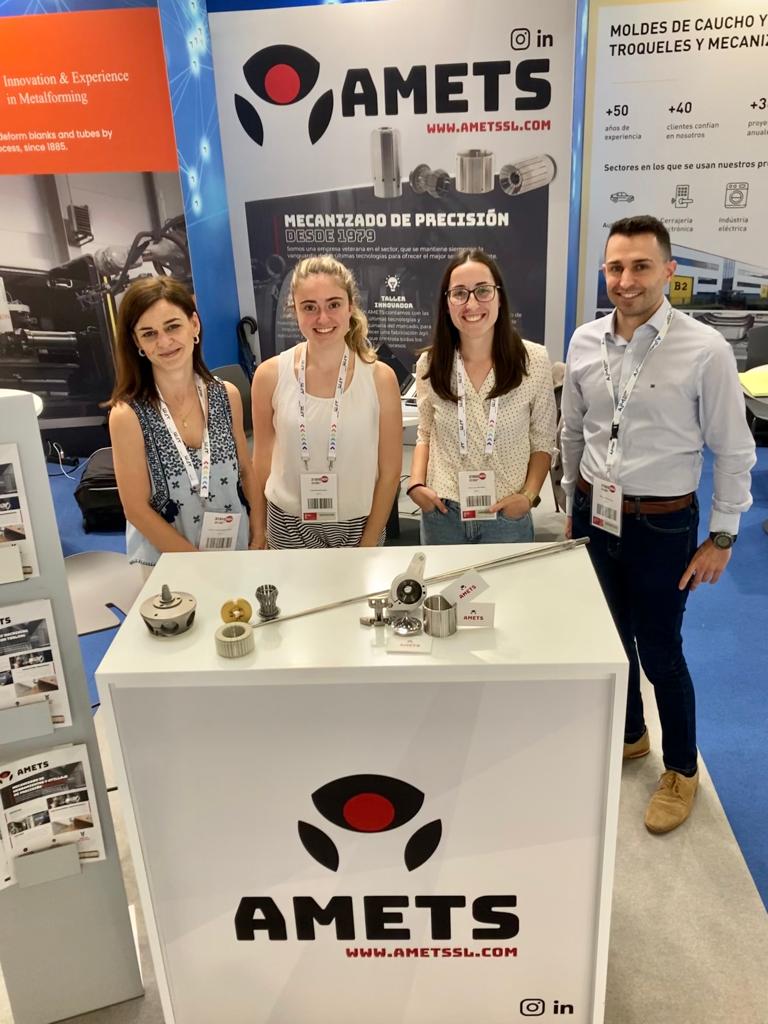 The most important industrial meeting of the country and the third most important at European level has returned since its last edition four year ago. The International Machine Tool Exhibition (BIEMH) has collected 1,446 enterprises this year from 28 different countries and AMETS was one of them.
This special and long-awaited edition has been full of meetings, emotions and opportunities. We finished the week very satisfied whit the experience and the feedback received in our first BIEMH.
Thanks to AFM Cluster for their collaboration, giving us visibility and making it possible in this kind of events for companies like AMETS. It has been exited to see the involvement and the infinite desire they have to collaborate and add value to SMEs in the sector.
We also want to thank all the people who have come forward interested in what we do, suppliers, customers and thanks to our team for their great effort. Let´s keep growing together!