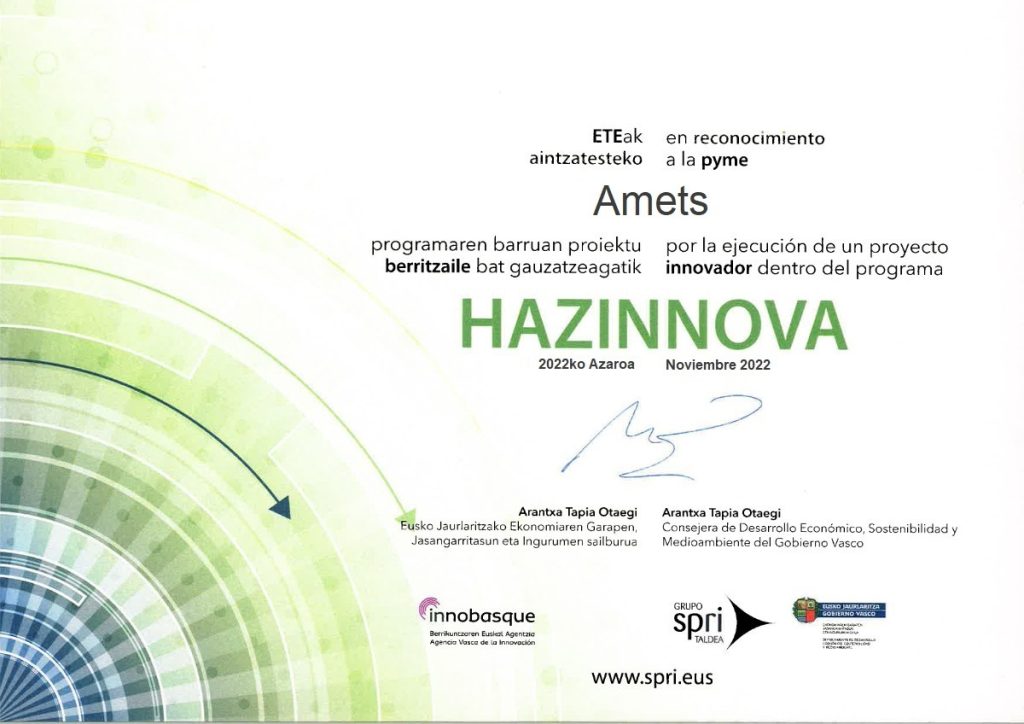 AMETS has been awarded as an innovative company after carrying out an innovation project from Hazinnova of the SPRI Group, the Basque Innovation Agency and Economic Development Agency of the Basque Government.
Hazinnova offers a consistent help to support companies in the implementation of their innovation microprojects. In AMETS we have implemented several microprojects that have improved our processes, ensuring the quality and efficiency of our service.
Thank you for supporting and believing in SEMs like AMETS!